I suppose we take for granted that someone who knows Troy well will buy 2 Locust. It might not be the case though, so, if you don't know Troy...let me tell you a little about it.
Troy is like that one favorite restaurant you have. Not a popular chain, by any means... not something you'll ever see advertised during "must see tv"- but rather that really special place you happened upon one day. The place that surprised you with how much you liked about it. Its menu isn't exotic or even all that different than any other place you've been, but it has something special hidden beneath its layers and somehow when you're there, you can taste it.
If you grew up in Troy, it has a special place in your heart and I don't have to tell you why. If you are new to its charms, however, you might need to be pointed in the right direction to really see its beauty.
Let's start here.
Downtown Troy will break your heart with its stifled elegance. It's like a teenage girl who doesn't realize how pretty she really is so she covers it all in grimy make up and a bad attitude.
Some people still see through her though- and want to invest in what's to come. One of them is my friend Artie. He just opened a new place: Bat Shea's. You will love it. When you come to see 2 Locust, swing by. Google "Bat Shea" first though. Like pretty much everything in Troy, there's more to the story than you can see just by looking.
And if you happen to be in the neighborhood around breakfast time (which, let's face it: on some Saturdays is well after noon), Manory's is where your internal GPS should bring you. That my grandparents ate there when they were young is enchanting to me...but the food is just plain scrumptious.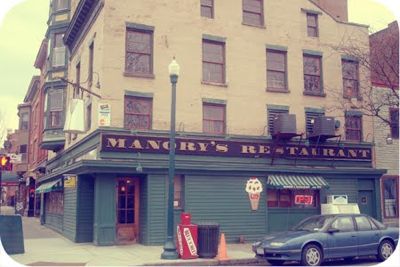 If you're up early enough Saturday, Troy has a year round farmer's market. The summer mornings are the best because it's like an outdoor carnival or street fair. Every Saturday... but with better food.
In the winter, the market is held indoors.
We have unique shops and quirky places to meet fantastic people. We have great places to walk and really lovely parks to sit in with your dog. All of these places are crowded with the layers and layers of memories that only old cities can offer. It's something you won't ever find in a development or a subdivision.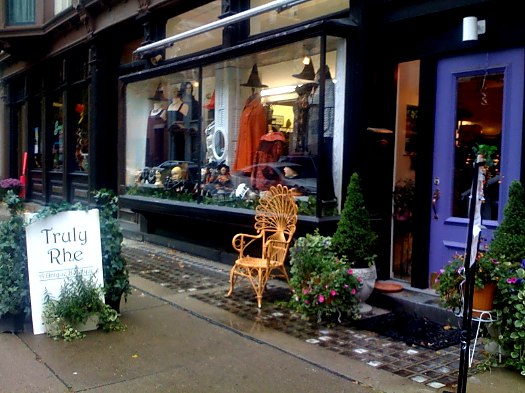 2 Locust has a very special place in Troy. It's in the center of a really great neighborhood. We're just a block or so from the Emma Willard campus. (Remember "Scent of a Woman" ? with Al Pacino? It was shot here!)
It's around the corner from Spring Little League.. within walking distance to RPI and Russell Sage. (Well, walking distance if you're college aged...if you're in our age group, we'll call it a 5 min drive instead)
And the "Gorge"
We have River Street- with the Beat Shop for music and tons of places to grab great food while
"antique-ing".
Plus Troy Night Out (on the last Friday of every month).
the Victorian Stroll and the Turkey Troy
There's a lot here to love. We're going to miss it very much. But I am sure we'll be back often to visit. You don't ever really LEAVE a place like Troy: part of it you take with you. And part of it you always come back to.
**All of these pictures belong to their respective copyright holders. I've tried to link them so that you can see who owns them by following the link. In the event you can't, they are not mine and I make no claim to them.**